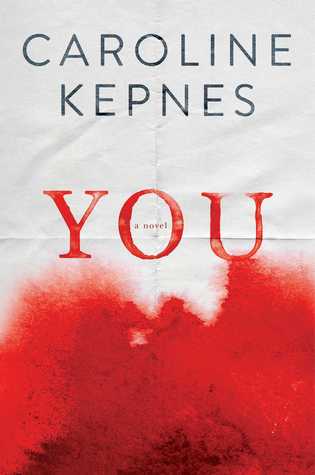 Love hurts...

When aspiring writer Guinevere Beck strides into the East Village bookstore where Joe works, he's instantly smitten. Beck is everything Joe has ever wanted: She's gorgeous, tough, razor-smart, and as sexy as his wildest dreams.

Beck doesn't know it yet, but she's perfect for him, and soon she can't resist her feelings for a guy who seems custom made for her. But there's more to Joe than Beck realizes, and much more to Beck than her oh-so-perfect façade. Their mutual obsession quickly spirals into a whirlwind of deadly consequences . . .
This is a frightening and shocking story told from a stalker's point of view. It really brings the reader into the mind of a man who is obsessed with a woman and it will seriously leave you with a healthy fear of meeting new people for a few days.
The narrator's voice is the best part of this novel. It is so distinct he becomes a real person to the reader. We can't really trust what he says or thinks because he is a highly unreliable narrator, but we do get to feel some sympathy for him, which is surprising considering all the destructive aspects of his personality. The woman he obsesses over is Beck, who is possibly one of the most annoying characters ever written. She is flaky and spoiled, someone obviously damaged, but the ending is still quite a shock for all of us when it comes.
If you are looking for a truly scary novel to read that has nothing to do with the supernatural but deals with a very real topic in our world, this is one for you.